Road to Mapaso Hot Spring underway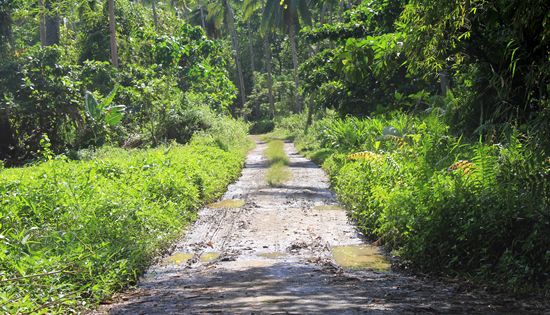 By BON JOSEPH N. ASTILLA
March 4, 2018
CALBAYOG CITY – Following the constructions of access roads leading to tourist destinations the previous years, Samar First District Engineering Office (SFDEO) is set to implement an access road from Brgy. Rizal II to Mapaso Hot Spring, Oquendo District, Calbayog City early this year.
The project is appropriated P30 million under the DPWH FY 2018 Infrastructure Fund. Scope of works involve concreting of 6 kilometer road in total, construction of drainage structure and slope protection of 1,379.94 sq. meters.
True to its name, the pools are refreshingly warm ("mapaso" in Waray dialect translates to warm//hot in English) and is ideal for that quiet and relaxing get away from the city. Surrounded by mountain glades and a river running through the place, it is as remote as it gets. However, with this very reason travelling to and from the place might be an inconvenience to some and the rough terrain doesn't do well with vehicles.
With the realization of the project, convenience is elevated and travel time is cut in half from 20 minutes to a 10 minute ride boosting the expected tourist influx. SFDEO anticipates that in the end of it all, local economy will also flourish.