Labor group lauds DENR Sec. Lopez for aiding 9,000 displaced mine workers
By Associated Labor Unions
August 11, 2016
QUEZON CITY – The country's biggest labor organization, the Associated Labor Unions (ALU) commended Environment Secretary Gina Lopez yesterday for providing alternative livelihood for thousands of mine workers displaced by the closure of non-compliant mining companies.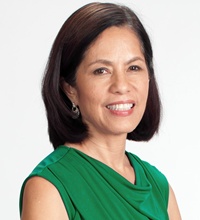 In a press statement issued August 2, Lopez said the Department of Environment and Natural Resources (DENR) will provide alternative livelihood for an estimated 9,300 mine workers displaced by the suspension of mining companies since July last month in the light of the department's on-going review of mining companies' compliance to the country's environmental and safety industry standards.
"We commend Secretary Lopez for providing the means of livelihood for thousands of mine workers displaced by Duterte administration's campaign to make mining companies compliant with Philippine government's environmental and safety standards in mining. We hope that these livelihoods could help mine workers and their families transition themselves toward regular and gainful employment," said Gerard Seno, ALU national executive vice president.
Lopez said the dislodged workers will be employed in the DENR's on-going reforestation program the National Greening Program under the cash-for-work arrangement. Aside from the reforestation program, Lopez said the DENR is looking at developing and promoting more eco-tourism sites to temporarily employ displaced workers.
ALU spokesperson Alan Tanjusay, meanwhile, said the labor group is going to monitor the implementation of the alternative livelihood for the displaced workers.
Tanjusay said the DENR should also address the plight of 950 dependents of the displace mine workers who are about to lose their scholarship as a result of the closure.
DENR's Mines and Geosciences Bureau (MGB) said among the mining companies shutdown since last month were the Citinickel Mines and Development Corporation, Berong Nickel Corporation, Benguet Corp. Nickel Mines Inc., Eramen Minerals, Zambales Diversified Metals Corp., and LNL Archipelago Minerals Inc.