Gravel road completed at barangays Buenavista, Ranera and Janipon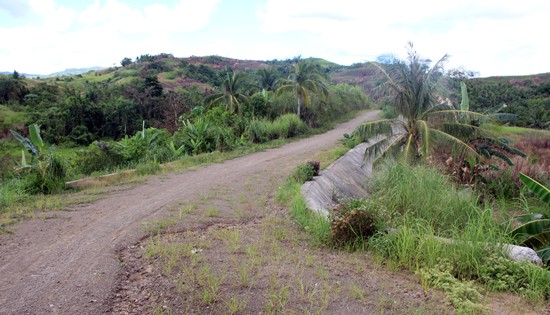 By GISSELLE G. PARUNGAO
March 18, 2020
CALBAYOG CITY – A gravel road amounting to P50 million was completed traversing three Barangays of Buenavista, Ranera and Janipon at San Jorge, Samar.
The only means of transportation for residents of said barangays would be by boat and usually, only one trip is scheduled going to and from Buenavista as Barangay Captain Raquel Duena, from Barangay Ranera narrated. From there, that's the only time that they can travel on a paved road to San Jorge, Samar and other parts of the area. This in turn creates hardships for residents of the barangays in terms of health matters because of travel time and availability of boats.
Travel costs and time are also a problem of farmers to transport their harvested root crops, rice and vegetables grown from the barangay which is their means of income to the nearest marketplace in San Jorge.
Students also have a hard time going to school especially those attending their secondary education since the nearest school is situated in the Municipality of San Jorge. They would walk long hours to reach the school.
All these issues and worries are now gone as an opening road with a length of 2.86 kilometers with a width of 8 meters was developed. The scope of work includes two box culverts to preserve the creek that crosses through the said road. Riprap is also included on areas with steep slopes to prevent soil erosion and collapse of the structure.
Travel time through boat will consume almost 2 hours while using the gravel road will only take less than 1 hour to and from Barangay Buenavista to Janipon.
This road opening was drawn from the General Appropriations Act of 2018.