DPWH-Biliran DEO acquires new equipment to accelerate road marking application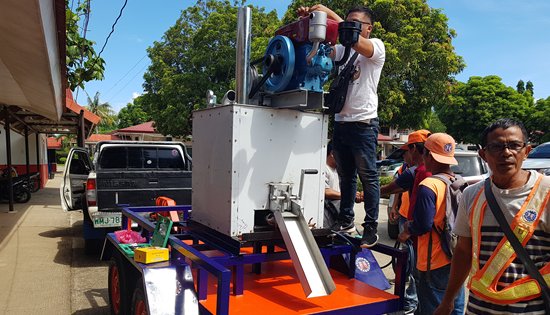 By DPWH-Biliran
October 31, 2019
NAVAL, Biliran – A thermoplastic paint pre-heater and paint applicator has been acquired by Department of Public Works and Highways (DPWH) -Biliran District Engineering Office (DEO) to accelerate work on road marking application along Biliran's national road network.
David P. Adongay Jr., District Engineer said that the procurement of these machines will fast-track the work of maintenance personnel compared to the manual road marking application.
"Using the machine, we can really expect a more quality result with less manpower needed," said Adongay.
Road markings are applied on paved roadways to provide guidance and information to drivers and pedestrians to avoid road accidents. Road surface marking can also indicate regulation for parking and stopping.
The newly acquired equipment has a total cost of P2.18M funded through Engineering Administrative Overhead (EAO).
DPWH-Biliran DEO regularly conducts routine maintenance activities to provide quality service to the public by implementing activities that maintains the quality, safety and integrity of the roads, bridges and other structures under their jurisdiction for the safety convenience of the traveling public.