DPWH employees trained as public speakers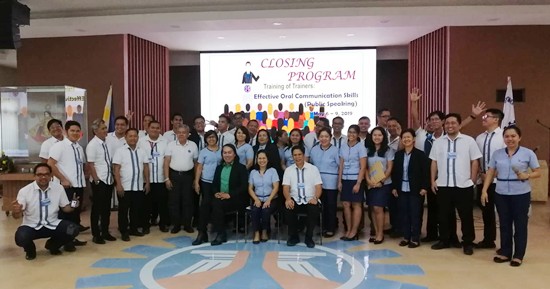 By Ma. NENITA Y. GOMEZ
May 23, 2019
CALBAYOG CITY – In an effort to equip employees the ability to communicate effectively through speaking, selected personnel from the Regional Office and district engineering offices attended the four-day seminar from May 6, 2019 to May 9, 2019 at the Multi-purpose building, Regional Office No. VIII, Baras, Palo, Leyte.
The seminar aims to transform employees to be more effective and powerful communicators, become more productive and self-accomplished as public speakers.
To prepare the participating employees of what's to come, Pastor Astrophel Mondoñedo of the Jesus the Living God Church discussed on the Moral Values Formation focusing on frustrations in life and being punctual. Pastor Mondoñedo was able to bring out the best of each participant.
The three-day discussion of Effective Oral Communication skills by Mr. Ramil Magdua, MAT-LT gave the participants an eye opener on their strengths and weaknesses including the areas for improvement through the identification of techniques, strategies and points to consider in public speaking.
The seminar wrapped up at 4:00pm on May 9, 2019 with the closing program graced by Assistant Regional Director Eric Ayapana.