Sapinit viaduct phase I completed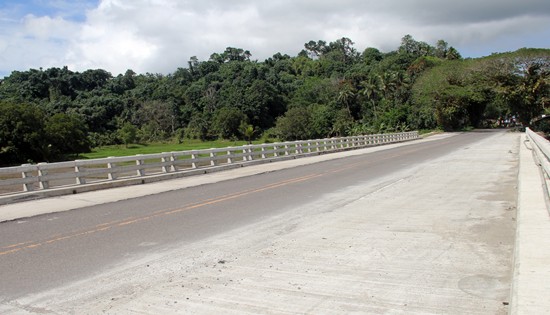 By JASON DELOS ANGELES
February 27, 2018
CALBAYOG CITY – DPWH Samar First District Engineering Office completes the widening of Sapinit Viaduct along Daang Maharlika. It is under contract with B. Vicencio Construction and has an allocation of P100 million under the Regular Infra Fund.
The project is located in Brgy. Sapinit, San Jorge. Existing roads in the area have been widened to four lanes leaving the viaduct with only two lanes causing traffic congestion which can potentially lead to road accidents.
Widening the viaduct is beneficial to the motorists using this major thoroughfare as it allows easy and hassle-free passage.
"This project has a great impact to us especially with road safety because the additional two lanes provide more space for vehicles to pass through. Now, slow-moving vehicles can use the outer lanes letting the faster ones use the inner lanes," said Mr. Enrico Cañada, a resident of Brgy. Sapinit who travels to Gandara every day for work.
It also enhances the transport of goods and services which will have significant impact to the economic activities of neighboring barangays.