DPWH auditors assess Samar I's ISO compliance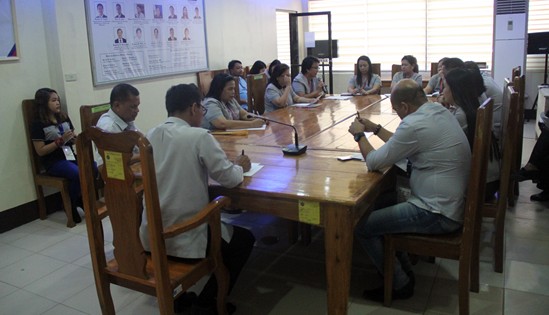 By ELENOR A. ANOLLADO
July 18, 2017
CALBAYOG CITY – In line with the department's thrust to standardized processes in the District Engineering Offices, the District Offices nationwide are directed to prepare for the ISO certification complying to the requirements of ISO 9001:2015.
After a series of ISO Awareness Activities starting with the benchmarking in the pilot district of the region, the launching of Samar I's ISO journey and various orientation and readings, the Samar First District Engineering is subjected to an Internal Quality Audit (IQA) by Auditors from DPWH-Central Office together with other district offices nationwide this July to August 2017.
The IQA will determine conformance to the DPWH documented quality management system and to the requirements of ISO 9001:2015; verify legal compliance, and determine area for improvements in all processes.
IQ Auditors do an extensive auditing of all processes and requirements in all sections and units of the district trying to point out conformities and present areas for improvement. The audit wind up with the discussion of the auditors and key officials of the recommendations made to fully conform to 2017-19 ISO 9001:2015 which will be conducted by the third party second semester of this year.