DPWH PIOs conducts 1st quarter media workshop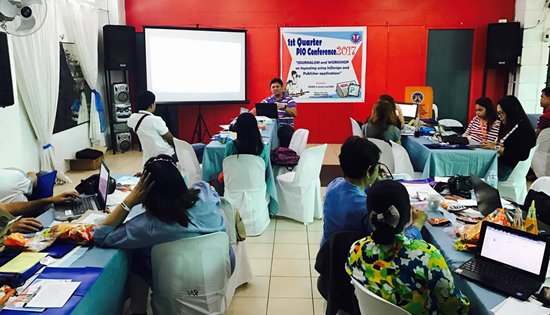 By FRECHBEE L. SABILE
April 19, 2017
BILIRAN – Public Information Officers (PIO) of the Department of Public Works and Highways of Region VIII held their first quarterly PIO Conference/ Workshop on March 29, 2017 at Summer's Garden, Catbalogan City.
Biliran District Engineering Office were represented by Engr. Gene F. Delfin, Engineer II (PIO Alternate) and Engr. Frechbee L. Sabile, Engineer I.
The workshop focuses on the topics "Journalism and Workshop on Layouting using Indesign and Publisher Applications" with resource speaker, Mr. Bryan Azura, newswriter of Sinirangan News Plus.
Discussed during the workshop was about the Microsoft Publisher 2010, its parts, the do's and don'ts to make a good newsletter that can provide information of interest to the readers, and how to layout a newsletter using it.
Comparison between Indesign and Publisher Application were also discussed by the resource speaker to know if which one is more advance and easier to use in layouting a newsletter.
After the discussion, the participants from the different districts present their previous newsletters for the critiquing.
It was found out that most of the participants needs to change their way of lay-outing the pictures in their newsletters to remain the quality of the photos. Participants were also advised not to insert the captions inside the photos so that the readers will not be distracted.
According to Azura, every space in the paper is equivalent to money, thus they need to maximize their writings in the page. However, Azura complemented the participants for their organized thoughts in newswriting giving the readers an informative news.
After the workshop, Ms. Antonieta R. Lim, Regional PIO II gave updates on the new DPWH memorandum and the plans for the next quarterly workshop/ meeting.
The one day conference was hosted by Eastern Samar District Engineering Office and Samar 2nd District Engineering Office.