Concreting from Barangays Balud to Jasminez completed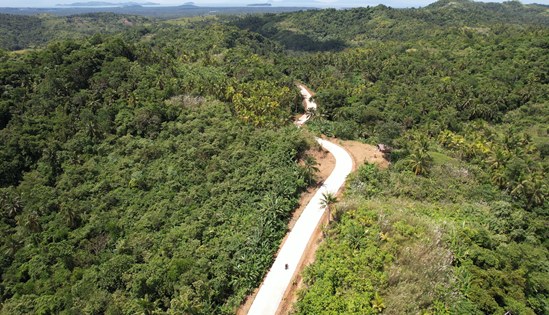 By GISSELLE G. PARUNGAO
October 28, 2022
CALBAYOG CITY – Samar First District Engineering Office finished a newly concreted road from Barangay Balud to Barangay Jasminez in Gandara, Samar.
The said project has a total contract amount of P48.7 million drawn from the Local Program. The road will connect the two barangays surpassing eight (8) barangays if you will go through the normal route along Daang Maharlika.
This road covers a total length of 2,803.6 meters and a width of 6.1 meters. Part of its scope of work is a stone masonry structure which provides for slope protection along the road. The 60-linear meter stone masonry are incorporated on the areas which are susceptible to soil erosion. In this way, the slope will be stabilized, maintain the quality and functional condition of the road construction by protecting the surrounding structure from damage and people from injury.
Through the construction of this road, socio-economic stability will be achieved. This will provide easiness to employment, social, health and education services, especially to residents in innermost barangays within the district.