DOLE signs contract of usufruct with Province of Leyte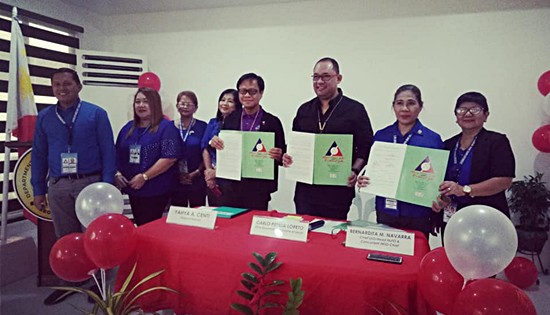 By NORMA RAE S. COSTIMIANO
September 20, 2019
TACLOBAN CITY – The Department of Labor and Employment Regional Office No. VIII has entered into contract of usufruct for a parcel of land owned by the Provincial Government of Leyte on September 17, 2019 at the DOLE RO VIII Training Center, this city.
Regional Director Yahya A. Centi and Vice-Governor Carlo P. Loreto representing DOLE and the Province of Leyte, respectively, signed the contract which officially grants the former the right to use the land measuring approximately 1,000 square meters located at Government Center, Candahug, Palo, Leyte.
Director Centi in his message expressed sincerest gratitude to the province for the generous act.
"In behalf of the entire DOLE family, we would like to thank the Province of Leyte for this act of generosity. This contract is a living testimony of how your office has considered the cause of our department in providing labor and employment services in Eastern Visayas", said Director Centi.
In response, Vice-Governor Loreto said that the Province is very supportive of the programs and services of the department. He added that having a DOLE office in Palo where most of the government agencies are located will benefit the clients.
"We in the Province of Leyte are always looking after the good of our clients and stakeholders. We recognize the contribution of DOLE in helping our people in Leyte and this agreement will pave the way for our constituents to benefit more from your programs and services", said Hon. Loreto.
The usufruct was granted per request of DOLE RO VIII to use and occupy the property for the operations of its North Leyte Field Office.
Based on the contract, the term of usufruct will be for twenty-five (25) years commencing from the signing of usufruct and renewable for another twenty-five (25) years.
The signing of the contract was witnessed by the officials and employees of DOLE RO VIII.