DOLE RO-8 collaborates with Biliran, 1.6M livelihood aid awarded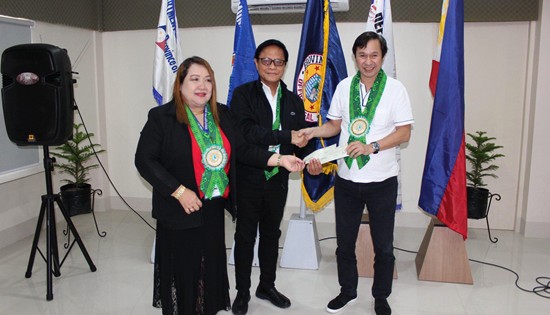 By NORMA RAE S. COSTIMIANO
October 23, 2019
TACLOBAN CITY – To bring the programs and services of the Department of Labor and Employment closer to its clients and stakeholders, a collaborative meeting, this time with the congressional district of Biliran, was conducted by DOLE Regional Office VIII last September 30, 2019 at A.R. Hotel in Naval, Biliran.
Regional Director Yahya A. Centi, whom the idea of the strategic meeting came from, was very determined to have the local chief executives and stakeholders of the lone district of Biliran as strong partners in the implementation of DOLE programs and services.
In his message, Director Centi highlighted the purpose of the activity and thanked Governor Rogelio J. Espina the officials for their positive response.
"This activity is aimed at establishing and maintaining a strong and reliable partnership with our LCEs, all for the welfare of our dear constituents here in Biliran. That's why I am overwhelmed with the response from Governor Espina and the different municipal mayors", said Director Centi.
The meeting was attended by twenty two (22) officials from the Province of Biliran and seventeen (17) from the DOLE's side including the head of the different member agencies of the DOLE-Regional Coordinating Council.
One of the highlights of the one-day meeting was the release of two (2) livelihood checks amounting to P1,675,000 for the two livelihood projects of LGU-Kawayan namely: (1) Provision of Motorboat Engines in support to Fishermen's livelihood, and (2) Provision of Sewing Machines in support to Women and Senior Citizens' livelihood.
Governor Rogelio J. Espina, M.D., was pleasantly surprised with the provision of livelihood assistance and expressed his gratitude to DOLE.
"Let me express my profound thanks to DOLE for being steady in helping our constituents. This is the kind of partnership we want here in the province of Biliran, one with solid evidence of words transformed into actions", said the good governor.
Presentation of the different programs and services of the DOLE-RCC agencies followed which was capped with an open forum.