Palm Grass releases Paglangyaw, a Cebuano song for those who left (migrants)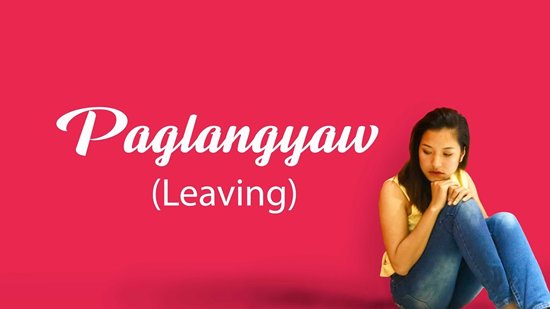 Press Release
February 20, 2019
CEBU CITY – Palm Grass, Cebu's only heritage hotel, brings the public another testament of its love for Cebu arts, releasing an original Cebuano love song, 'Paglangyaw', a "maoy" song that grieves for the absence of a beloved, but is also hopeful of love's fulfillment.
'Paglangyaw', Cebuano for "leaving", was written with the countless Cebuanos, Filipinos in mind – those who have to leave or are forced to leave for foreign shores in search of a better future.
Words of the song are written by Palm Grass incorporator and Cebu heritage advocate A. Guivelondo, who is also the lyricist of Palm Grass songs, "Kinasing", "Kuyogiko" and other songs inspired by Cebu history that have yet to be released.
Multi-awarded poet Adonis Durado translated the "Paglangyaw" song lyrics into English for its music video.
The "Paglangyaw" music was composed by the song interpreter herself, GMA-7 The Clash finalist Joannah Sy, with co-music composer and arranger, singer-songwriter Jeff Escarda. Kalye Musika recorded and mixed the song.
The Paglangyaw music video by Hong Kong-based video production boutique Visualize That Event/Asia-Pacific Focus Features' Prospero Laput shows the social cost of migration.
"The video is a homage to those left behind by Overseas Filipino Workers (OFW's)," Video Creator Prospero Laput said.
Laput added, "The song itself longs for someone who goes abroad to work. But when I listened to it, it made me think of those left behind. In a story, it sounds cliche that eventually someone will cheat, but that's the only way to show the strength of the person, a woman in this case – her will to overcome the pain of betrayal, to refocus her love and energy to her son, and along with her supportive family, really moved on. That's the story I wanted to tell."
Music video script was written by award-winning scriptwriter, Decelle Marie Suarez, a University of the Philippines-Cebu Mass Communications student.
For her part, song interpreter Joannah Sy said, "Paglangyaw is a hugot song for those who are in an LDR (long distance relationship) and are really trying their best to hold on to each other. As the singer of the song, I found it very emotional because I, too, have experienced being away from my loved one. And it's true that it's really hard to be away from the person you love the most so that it seems like half of your life is taken away from you."
The song and music video were officially launched last February 14, 2019 at Palm Grass Hotel's GugMaoy Valentine's Day, an event for those who are in love and those who grieve for love.
'Paglangyaw' will soon be heard in FM stations in Cebu City. The song's music video is available at Palm Grass facebook page: Palm Grass The Cebu Heritage Hotel and YouTube Account https://bit.ly/2IjsNik.
Palm Grass will be releasing more Cebuano original songs that raise awareness on the story of Cebu and Cebuano heroes.