P92-M revetment protects coastal community in San Joaquin, Calbayog City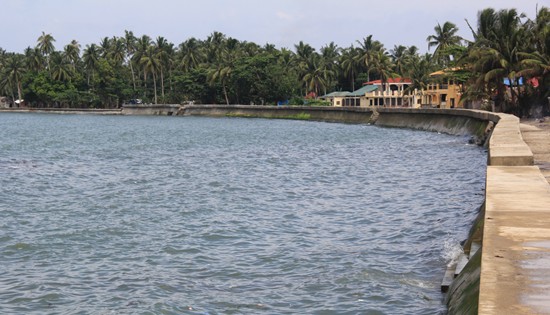 By CHENZI MAY D. UY
August 23, 2019
CALBAYOG CITY – The coastal community of Barangay San Joaquin in Calbayog City, Samar are now better protected against strong waves and floods with the completion of an 872-linear-meter revetment. The structure was erected at a height of about three (3) meters to arrest the strong waves that hit the shore.
The newly constructed revetment, which amounts to P92 million, provides coastal erosion defense and protection of lives and properties along the coast, according to the Department of Public Works and Highways Samar First District Engineering Office.
San Joaquin is home to over 6,100 people or around 1,200 households, many of whom are situated near the sea.
One of the coastal residents, Willie Alvarez Francisco, 67, says the high tide brings seawater inside their home and their situation becomes more precarious whenever there's a weather disturbance.