P80-M Carayman-Naga-Cogon road rehab nears completion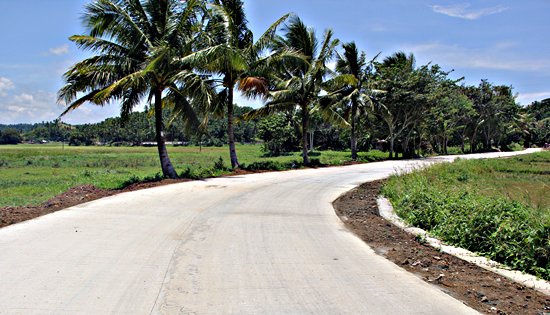 By MAE ANGELICA R. COMOTA
September 4, 2018
CALBAYOG CITY – The construction, rehabilitation, and improvement works, along the Carayman to Naga and Naga to Cogon road in Calbayog City, are at 87.67% and 65% actual physical accomplishment, respectively, as of this report.
Naga and Cogon are agricultural barangays mainly producing root crops such as cassava and sweet potato. These products are then transported to Carayman which lies adjacent to the National Highway and allows farmers access to Calbayog City's public market.
The two projects have a combined cost of P80 million sourced out from the General Appropriations Fund of 2018, both under contract with Victoria Development and Construction Supply.
The first project, costing P50 million, covers the rehabilitation and improvement of 4.5 kilometers of road connecting Brgy. Carayman and Brgy. Naga. The second project connecting, with an allocation of P30 million; includes the construction, rehabilitation, and improvement of 2.5 kilometers of concrete road between Brgy. Naga and Cogon.
These projects directly benefit the root crop farmers of the aforementioned barangays as it hastens travel time and allows for a speedier transport of agricultural products.