Samar I braces for Road Rating Inspection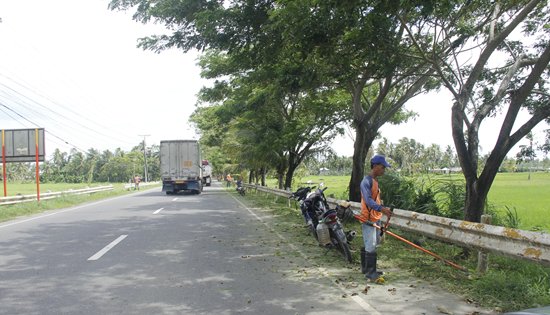 By APRIL FATIMA DIRA VILLANUEVA
September 29, 2017
CALBAYOG CITY – Samar First District Engineering Office will undergo a "Walk-the-Line" Inspection of the road sections covered by the district with a total length of 741.609 kilometers conducted by the Inspectorate Team lead by Engr. Roy P. Mate from the Bureau of Maintenance, Road Condition Monitoring and Evaluation Division (RCMED) on September 22, 2017 to October 15, 2017 to assess compliance of the District Office to the provisions of Department Order 41, series of 2016 regarding the Amended Policy Guidelines on the Maintenance of National Roads and Bridges.
DPWH in accordance with its mandate to maintain national roads and bridges being a paramount priority issued a Department Order to improve the maintenance service delivery to the public, the Regional and District Engineers shall strengthen their maintenance unit to keep all national roads and bridges safe and convenient to the travelling public at all times. In this regard, the Inspectorate Division of the Bureau of Maintenance, this department will conduct assessment, the physical condition of national roads and bridges per semester.
SFDEO under the leadership of District Engineer Alvin A. Ignacio and supervision of Maintenance Head Engr. Ramon Calagos make sure that all the relevant documents for the Inspectorate Team's reference are ready and updated. Maintenance field workers do their regular routine of cleaning the area, cutting grasses and vegetation, canal declogging, patching path holes, cracks resealling, issuing notice of obstruction and no parking signs maintained.
Maintenance Point Persons Engr. Ronale Pelotos (Caglanipao-Carayman Area), Engr. Jeremias Lim (Calbayog-Catbalogan Area) and Engr. Mario Balane (Calbayog-Catarman Diversion Road) monitor their respective areas for activities and implementation of immediate action of road defects and obstructions. The passing rate for the assessment of roads by the team is pegged at 75%.