DPWH equips engineers with traffic management techniques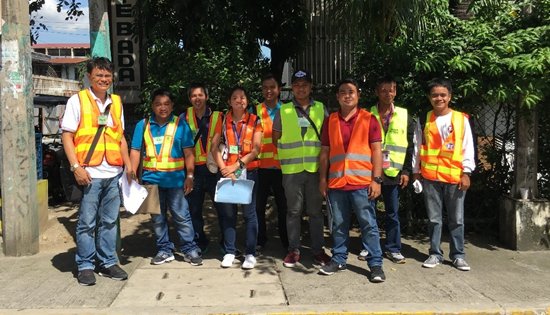 By APRIL FATIMA DIRA-VILLANUEVA
November 30, 2017
CALBAYOG CITY – In line with the DPWH efforts to build the technical capability of our frontline units in Traffic Engineering and Management, the Bureau of Quality and Safety conduct a workshop on the Fundamentals of Traffic Engineering and Management. The workshop was held on November 06-10, 2017 at the Central Office training room of the Human Resource and Administrative Service. SFDEO participants, Engr. Allan A. Lanuza and Engr. Idelberto M. Leopardas and their team, are awarded as the Best Performing Team for their case study presentation.
Traffic Engineering deals with the planning, geometric design and traffic operations of roads, streets and highways, their networks, terminals, abutting lands and relationships with other modes of transportation for the achievement of safe, efficient and convenient movement of persons and goods.
It is stated that the greatest obstacles a professional traffic engineer faces in applying sound principles of traffic engineering is the fact that "everyone is a traffic expert". The unfortunate result of this attitude of expertise is the creation of traffic hazards when false theories of individuals or groups are put into effect. "Without the training, the cure may be worse than the disease" said speaker Engr. Marites D. Reyes.
There are not enough roads to accommodate the growing volume of motor vehicles. That's why greater reliance must therefore be placed on traffic management techniques to increase the practical capacity of available space.