MSME receives 5th International award in chocolate competition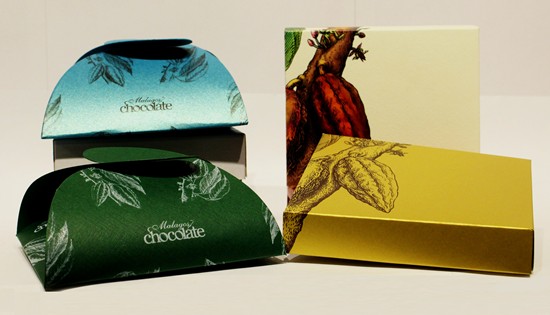 By DTI-TIPG
June 9, 2017
MANILA – It's another Silver for the cacao farmers from Davao City! Malagos Unsweetened Chocolate won its 5th International award in a Chocolate Competition recently held at the Academy of Chocolate in London, United Kingdom – a group of industry professionals promoting excellence in fine chocolate-making. The announcement was made on June 5, 2017 on the Academy's website (http://acadofchoc.com).
Malagos Chocolates has been an active participant and supporter of all trade fairs/events organized by the Department of Trade and Industry (DTI). Malagos Chocolates is also one of the MSMEs participating as Partner-Supplier of DTI in the Go Lokal! Stores Project. For interested chocolate lovers, product samples will be available at the Go Lokal! Concept Store@DTI slated to open for June 30, 2017.
Malagos' Dark Collection is 100% pure cocoa liquor – chocolate in its purest form – and a five time winner of international awards: Silver in the Drinking Chocolate Category and Two Stars (out of Three Stars) at the 2016 Academy of Chocolate and Great Taste Awards in London, United Kingdom respectively; won the Silver in the 2015 World Drinking Chocolate Competition organized by the International Chocolate Awards in Hannover, Germany and in April of the same year, Malagos 65% Dark Chocolate won Bronze for Best Unflavored Drinking Chocolate at the 2015 Academy of Chocolate Awards in London, UK.