Quarterly PIO meeting cum workshop wraps up 2017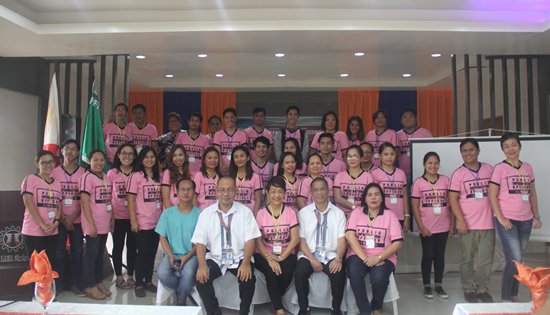 By BON JOSEPH N. ASTILLA
December 4, 2017
CALBAYOG CITY – PIO staff from DPWH Samar First District Engineering Office joins the 4th PIO Conference held at the Multi-purpose Hall in Baybay, Leyte on November 23-24, 2017 hosted by the joint forces of Leyte 4th, Leyte 5th, and Southern Leyte District Engineering Offices, popularly called as OBaMa Group (Ormoc, Baybay, and Maasin).
In line with the continuing capability-building effort for PIO designates and it's alternate, the quarter meeting cum workshop centers on updating writing skills, improving press releases and tackling Audio Visual Production (AVP).
The first speaker, Joey Gabieta of Leyte Samar Daily Express, instructs the public information officers that the latter's articles should be well organized and is written for the reader. This means it should be understood by the average newspaper readers and should attribute important statements and information.
Meanwhile, the basics of AVP was tackled by Jed Asaph Cortes, an instructor from Visayas State University. With the fast pace of the changing times, the PIOs know the value of using AVP, most importantly in making Communication Development Reports where presentation is a key factor.
The meeting culminated with updates from the Regional Public Assistance and Information Officer, Ms. Antonieta R. Lim. She emphasized the implementation of Communication Development Program as well as the formal designation of hotline and focal persons.