IRC, PBSP turn over potable water systems to Iloilo farmers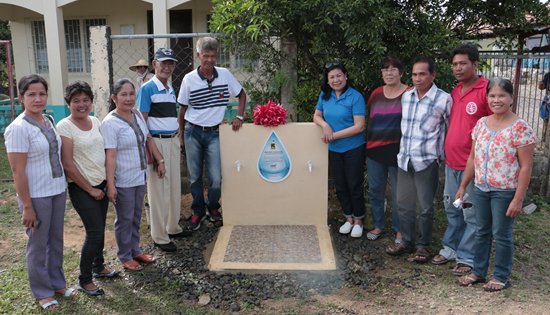 By PBSP
April 28, 2017
CEBU CITY – For the 250 farmer-households from Iloilo, the search for safe drinking water is over.
With support from global donor International Rescue Committee (IRC)and Philippine Business for Social Progress (PBSP), two level 2 potable water systems were installed in Barangay Cano-an of Estancia and Barangay Cabagohan of Batad.
The potable water system project aims to support the province of Iloilo in addressing water security issues in its poor communities, which further worsened when Super Typhoon Yolanda (Haiyan) hit the province last November 2013.
Both potable water systems feature improved source tanks, chlorinators, transmission, distribution and service pipes, and tap stands that allow households easy access to water.
Aside from these potable water systems, the project also installed chlorinators in three barangay water systems in Simsiman and Guiso located in Calinog, Iloilo and Agusipan in Badiangan, Iloilo. The chlorinators benefited 240 households, who now have direct access to safe drinking water.
Addressing the national demand for water is one of PBSP's flagship initiatives. In 2015, its business leaders with the United States Agency for International Development (USAID) formed the Water Alliance to help find solutions to the water security crises. The alliance focuses on rehabilitating critical watersheds, adopting measures to lower water footprint and treating wastewater at industry levels, and building the capacities of water service providers.
Envisioned to become the platform for companies to discuss issues on water security and access, the Water Alliance already has 46 members from the business sector and other stakeholders. To date, the Water Alliance has provided rural water system projects as well as provided volunteer experts to help assess and design water community systems for waterless areas. It has also pooled the support from other companies to help manage and conserve critical watersheds through upland and mangrove reforestation.