NMP receives learning resource donation from Asia Foundation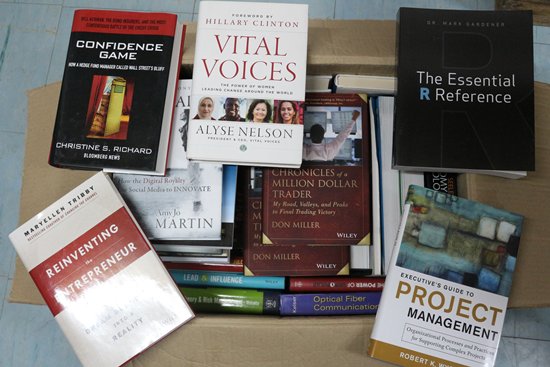 Press Release
June 13, 2016
TACLOBAN CITY – The National Maritime Polytechnic (NMP), a premier Maritime Training and Research institution and an attached agency of the Department of Labor and Employment (DOLE) located at Brgy. 97 Cabalawan was one of the recipients of donations of books from The Asia Foundation which is one of the number of agencies that grant book assistance to support institutions in both private and government entities.
Last May 12, 2016 two (2) boxes containing eighty eight (88) books in different titles arrived NMP as a part of the yearly allotted donation granted by the Asia Foundation. The donation was made possible through the Asia Foundation Coordinator, Mr. Reynaldo Ocampo and Ms. Maria Chona B. Rama, Head of the Learning Resource Section (LRS) of the NMP.
Almost three (3) years have gone when the super typhoon Haiyan or locally known as Yolanda struck Tacloban City in where seventeen (17) buildings inside the NMP premises have been destroyed or damaged along with the training equipment submerged in sea water, and the agency's library containing valuable maritime books, videotapes and a number of technical reference materials were destroyed or heavily damaged resulted the stoppage of the course offerings of the agency during that year until 1st semester of the succeeding year.
Since then it has been a part of the agency's action plan through its Learning Resource Section (LRS) to seek books and other reference materials for donations from other maritime institutions and agencies in addition to acquisitions funded from its budget.
The donated books is a big help to the NMP in its continuous efforts to rebuild its library and to support the clientele - the Filipino Seafarers.