P289M mitigation structures to ease flood problems in Leyte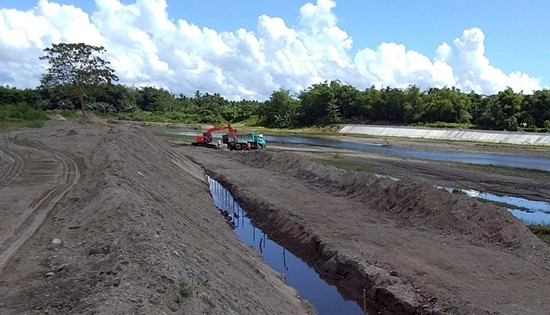 By DPWH 2nd LED
June 28, 2019
CARIGARA, Leyte – To strengthen infrastructure for flood risk mitigation, the Department of Public Works and Highways Leyte Second District Engineering Office has commenced the construction of P289.74 million flood mitigation structure projects.
District Engineer Gerald Pacanan said that there are already 4 ongoing projects which include construction Can-isak Riverbank in the town of Barugo worth P15 million, construction of flood control structure along Manloy River in Carigara worth P20 million, and construction of Luan Seawall in Dulag, Leyte worth P17 million and construction of Daguitan-Marabong River flood control in Brgy. Batug, Dulag, Leyte worth P42.47 million.
"This is a priority project of the government as it aims to provide solution to the frequent flooding and protect the residents and properties in these low-lying areas of the district," added Pacanan.
On top of these projects, the office will also undertake eight construction/ rehabilitation of flood mitigation structures and drainage systems within the district.
Among these projects are the P84 million in Binahaan river K001+540 - K002+255 and K002+255 - K002+880 in Pastrana, Leyte; P30 million Carigara River in Sitio Bariis of East Visoria to Brgy. Canal and P20 million in East Visoria all in Carigara, Leyte; P7.5 million Poblacion Zone 2 seawall, P10 million Balud seawall, and P10 million Domiri river in Brgy. Culasian all in Capoocan, Leyte, and the P30 million Himanglos river in Brgy. Santarin to Brgy. Hilaba in Barugo, Leyte.
The district engineering office targets to start construction of all flood mitigation projects before the rainy season and complete them within its calendar days.