DPWH strengthens partnership with contractors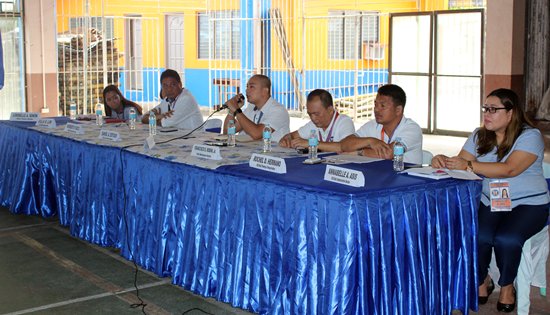 By DPWH 2nd LED
February 14, 2019
CARIGARA, Leyte – The Department of Public Works and Highways Leyte Second District Engineering Office strengthens partnership with contractors through a recent pre-construction conference.
According to District Engineer Gerald Pacanan, the start of the regular coordination meeting is an initial step to a closer partnership between DPWH and contractors.
"The DPWH and contractors are partners. Without you, we cannot execute our projects, and without us, you will have no projects. So, we are here to help each other," expressed Pacanan.
With the new administration, he stated that it is high time to evaluate, supervise inventory and expedite project implementation.
"Let us do away with time suspension. However, if we cannot avoid that, let us prepare the necessary documentation at the earliest possible time," he added.
He mandated the Project Engineers to settle concerns and have close coordination with the contractors. At the same, the district office must also conduct strict monitoring on projects. Pacanan further instructed to prioritize public safety by providing early warning signs on the on-going projects to avoid any untoward incidents.
He then emphasized that the office must adhere with the quality policy of the department which is "to implement the right projects at the right cost with the right quality delivered right on time by the right people".