DPWH opens access road leading to Mapaso Hot Spring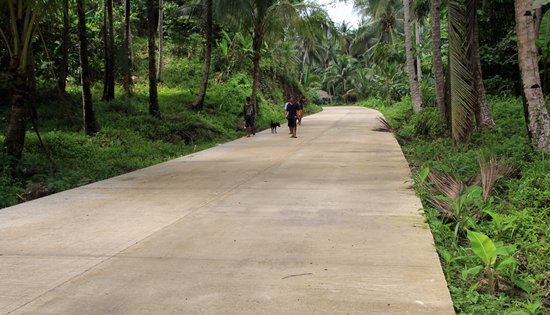 By ELENOR A. ANOLLADO
October 10, 2018
CALBAYOG CITY – The Department of Public Works and Highways (DPWH) Samar First District Engineering Office (SFDEO) completes the construction of the access road leading to Mapaso Hot Spring in Brgy. Rizal II, Oquendo District, Calbayog City.
The project has an appropriation of P30 million under the DPWH FY 2018 General Appropriation Act and is under contract with Victoria Development & Construction Supply Corporation.
The scope of works involves concreting of 3-kilometre road, construction of 770 linear meters of drainage structure with concrete stiffener every 5 meters and slope protection of 1,379.94 square meters.
This project aims to promote Mapaso Hot Spring as one of the frontier tourist destinations in the City of Calbayog, boosting economic activity beneficial to Calbayognons and to create a safer and more convenient road leading to the hot spring. With the realization of this project, convenience is elevated and travel time is cut in half from a 20-minute to a 10-minute ride boosting the expected tourist influx.