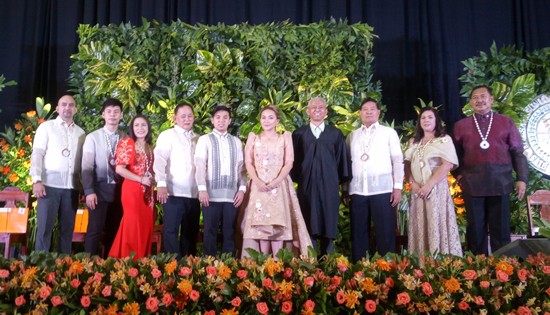 9 newly-elected Catbalogan City officials (L-R: Councilors Nante Aquino, James Honrales, Josephine Pescos, V-Mayor Tekwa Uy, Mayor Dexter Uy, Councilors Stephany Uy, Master Dacaynos, Lani Macabare, Bembot Bermejo) take their Oath of Office before Catbalogan City MTCC Judge Odelon Mabutin (4th from R) on July 1, 2019 at the Samar State University Gymnasium.
You should know that everything that connected with Poirot and his author Agatha Christie is masterpiece of world's literature and cinematography.
Buy Agatha Christie's Poirot: The Early Cases complete TV series.
DAR opens mini-trade fair
A mini-trade fair featuring farmers' products was opened yesterday morning at the Department of Agrarian Reform (DAR) Regional Office compound... [ read more ]
© Copyright 2013-2019 Samar News.com Mobile
email:
info@samarnews.com